Welcome to Bayshore Dental Center!
Bringing Smiles to Families with the latest technologies and customized dental care
At Bayshore Dental Center, we are committed to providing a wide selection of dental services to the patients in and around the Seffner, Florida area, from simple dental cleanings and examinations to complex cases and smile makeovers. We can assist you whether you are seeking general, cosmetic, or restorative dentistry. Our team provides caring, compassionate solutions for our patients, treating everyone like family and reinvesting into the practice to offer the latest technologies and treatment options.
A variety of amenities to help you feel at ease and comfortable at our office
We offer many extra services in our practice, including warm, scented towels to freshen up and TVs mounted on the ceiling in each office for your enjoyment.
Providing quality care for any oral health concern
We believe in providing you with the highest quality dentistry available today while ensuring the most compassionate and respectful care you deserve. We offer diagnostic services to help pinpoint your dental concerns and then assist you in determining the best treatment for your needs. For many dental issues, we offer several approaches, ensuring patients have solutions they can choose from that fit their lifestyle and budget. We walk patients through the process of every procedure so there are no surprises, and we also ensure patients are at ease in the dental chair to achieve a positive experience.
Who do we serve?
With our accessible office location in Seffner, Florida, we are your local family-friendly dental office, caring for the residents of Seffner, Tampa, Brandon, Riverview, Temple Terrace, Valrico, Thonotosassa, Lakeland, Plant City, and Mango, Florida. We are open to new patients and families and welcome you to schedule an appointment.
Why choose us?
Patients who have been to our practice report our clean, comfortable facilities and our dedication to using today's latest technologies in diagnosing, treating, and preventing oral health concerns. We are a family-oriented practice and care for everyone as if they are our closest friends and family!
Please book a consultation visit with Dr. Omari Sheehy and his team
If you live in or around Seffner, FL, and want to speak to our team about what we offer and how we operate our family-friendly practice, call (813) 324-6007 to request an appointment at 810 West Dr. Martin Luther King Jr. Boulevard, Suite #2900.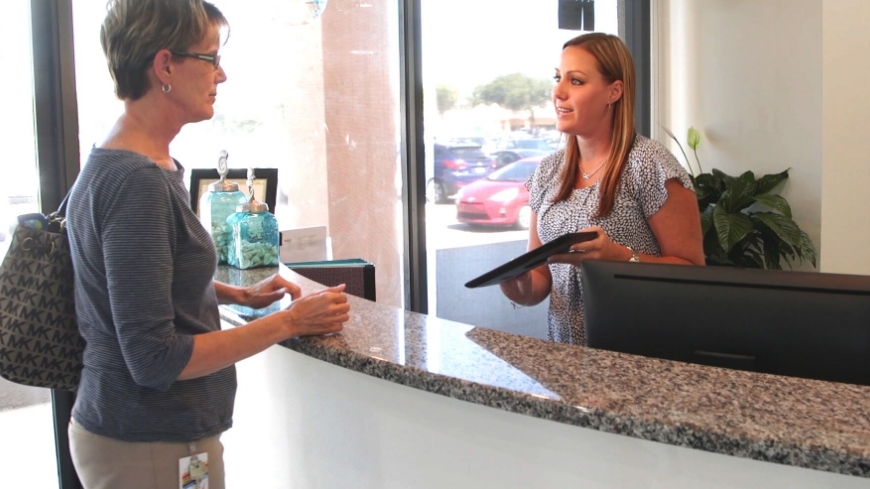 How can we help?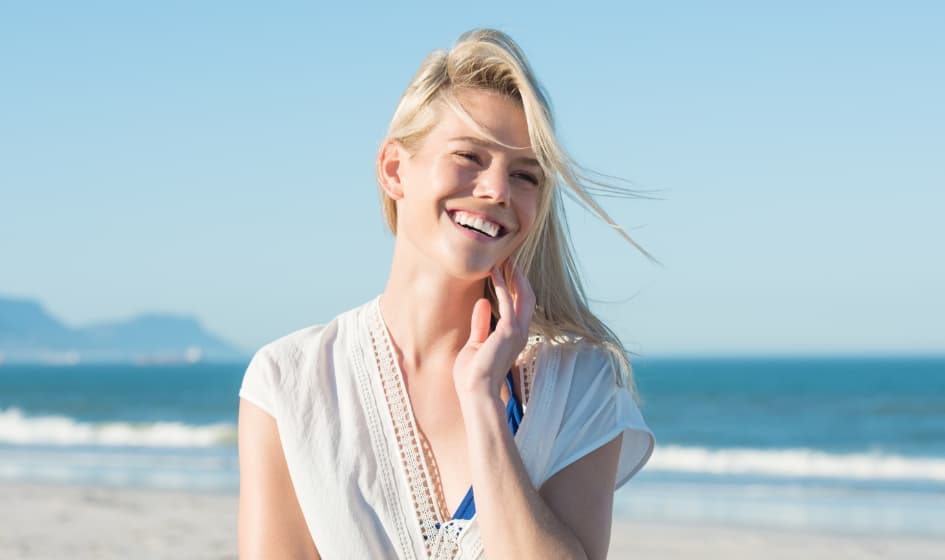 I'd Like Straighter Teeth
Invisalign brings stealth straightening to you with thin, invisible trays. Bayshore Dental Center's experience puts a stunning smile within easy reach.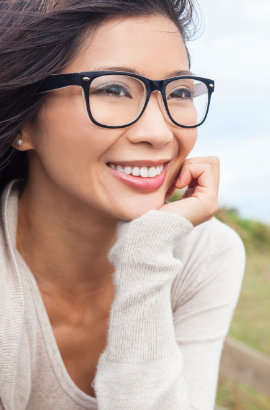 Teeth
Implants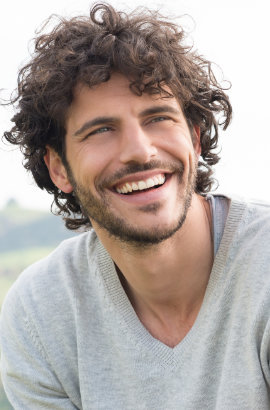 Root
Canals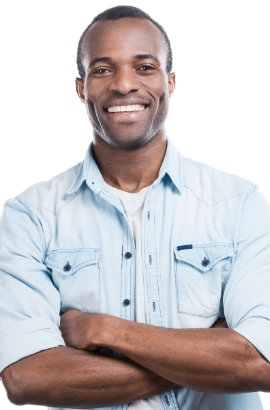 Porcelain
Crowns
Meet Omari Sheehy, DDS & TEAM
Dr. O wants to live in a world where relationships matter and every patient comes to the dentist without fear, knowing that they will be greeted warmly and treated like family. His family has provided healthcare to the Tampa Bay, Florida, area for more than 60 yrs. Born in Houston, TX, and raised in Atlanta, Ga, Dr. Sheehy is a die-hard sports fan and can be found at Raymond James Stadium on Sundays when he is not biking, running, or hiking.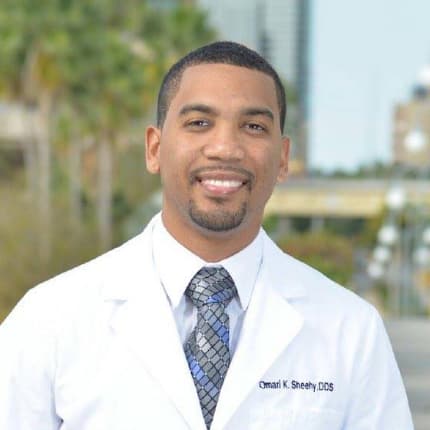 Dr. Omari Sheehy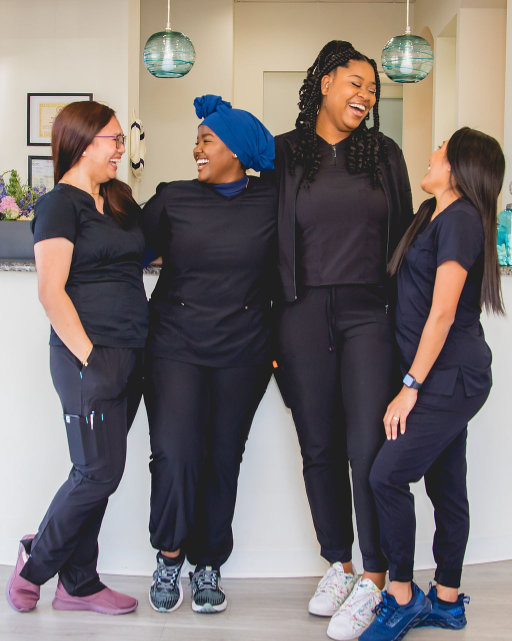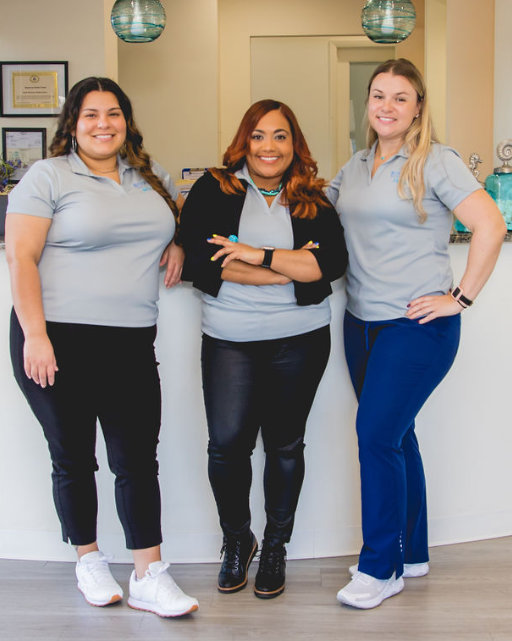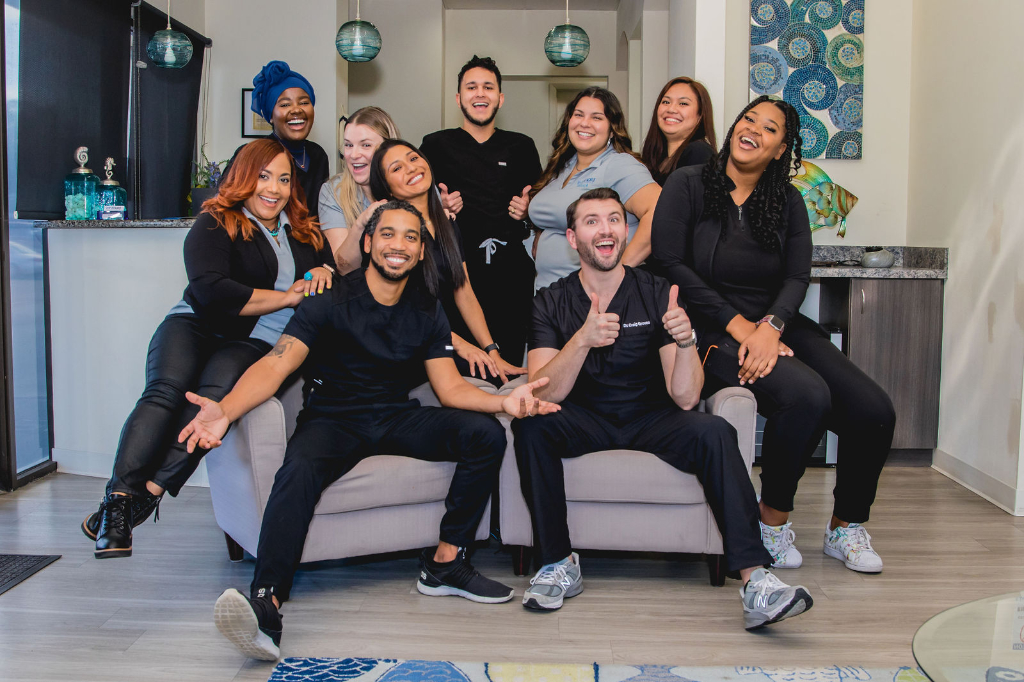 Our Happy Patients
We love our patients like family and we're humbled to know they feel the same.
We've collected some of their words and we look forward to meeting new friends.
Affordable Dentistry
In Florida
We want to help you receive the dental care you deserve. We discuss all cost and payment options with you to make sure you are comfortable with your treatment plan and to answer any questions you have prior to the start treatment.