Don't Settle For Over The Counter Options, Get A Take Home Whitening Kit At Bayshore Dental Center
Take-home whitening
If you're confident, you smile more. If you smile more, you feel more confident. But what if you don't want to flash your smile because you're embarrassed by yellow teeth?
Sometimes a new smile emerges from the simplest steps. Teeth whitening removes years of dingy stains from your teeth. Coffee, tea, wine, tobacco, and chocolate dull white enamel surfaces. A brilliant boost along with some gentle polishing and reshaping of chipped, uneven edges can create an easy transformation. Simple and safe, most patients don't realize how much discoloration embeds into their teeth until they see a new shine emerge.
Numerous whitening products crowd supermarket shelves. While we don't discourage these methods, you may want to consider the advantages of professional whitening:
Customized system: We make trays that fit your teeth like a comfortable glove. Flexible, thin plastic follows the alignment of your teeth allowing the whitening gel to contact evenly all tooth surfaces. This means consistent whitening with less overflow of the gel onto your gums.
Controlled gel formulas: We use the highest quality whitening formulas available for safety and consistency: professional strength with careful quality control from known sources. Beware of temperature-sensitive gels stored in uncontrolled environments or made in an unknown setting.
Sensitivity management: You may experience temporary sensitivity in your teeth while whitening. We have specific strategies for you to use, and will customize the product and method to help you have a comfortable and safe whitening experience.
Long-term results: Buying a box of whitening strips every few months adds up. With one set of custom trays, you'll have a system that should fit for years. A simple refill syringe of gel picked up occasionally from our office allows you to keep your smile fresh for years to come.
If you are ready to leave over the counter options behind and take advantage of the benefits offered by our take home kits, please schedule an appointment at our Seffner, Florida office today by calling (813) 324-6007.
Teeth Whitening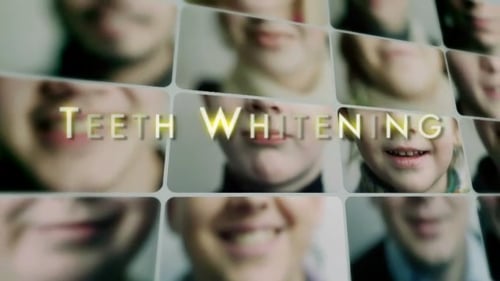 At a young age our teeth are healthy white. But overtime the enamel coating the tooth is so slowly worn down. Causing our teeth to become stained and yellow, which is why teeth whitening is become increasingly popular today. There are a few methods for whitening. They include at home and in office. With in office treatments, you will see faster results, receive the safest treatment for bleaching the teeth, and yield the whitest smile. So, don't settle for teeth that have become stained from years of coffee drinking, tobacco use, or just aging. Ask your dentist about whitening options that may be right you.